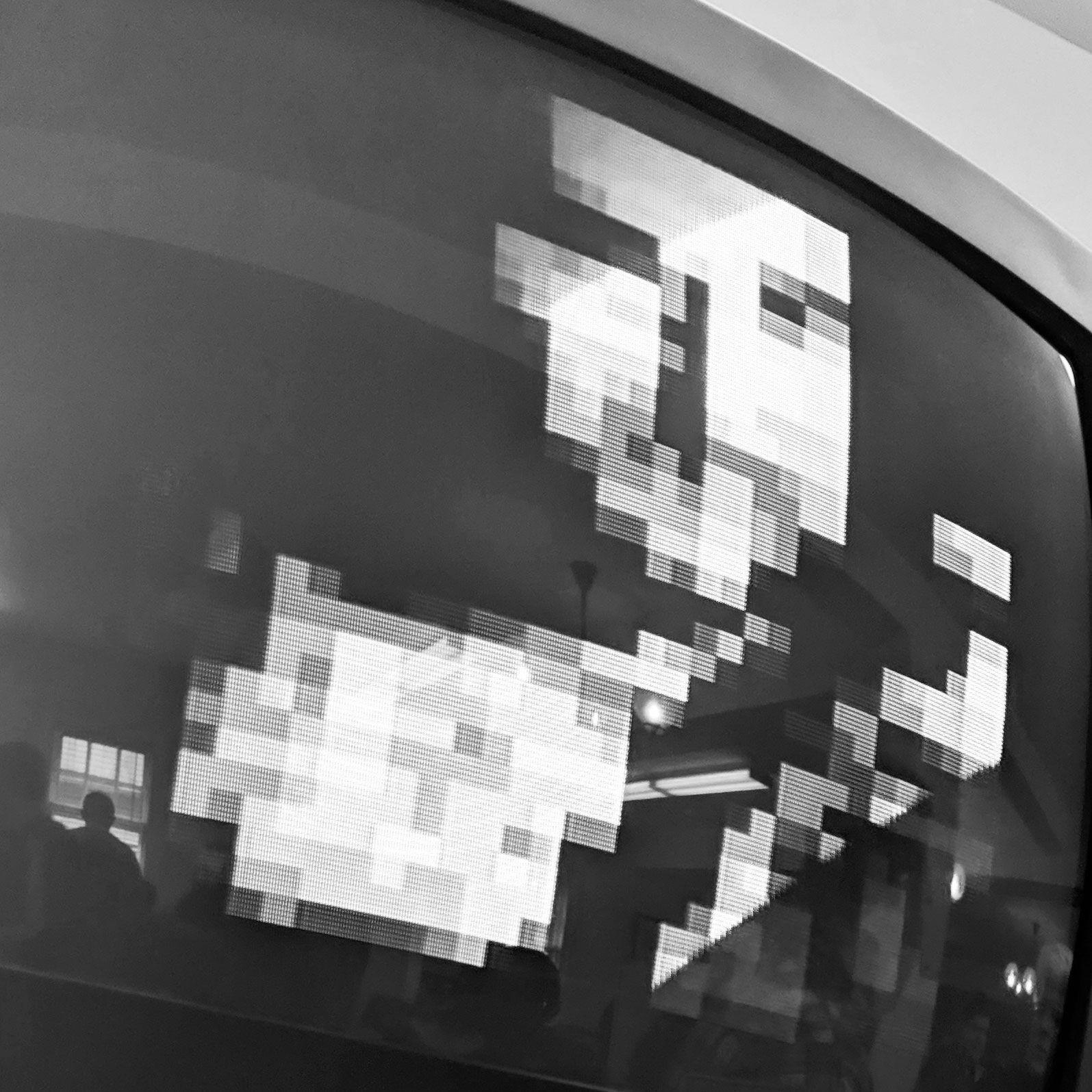 Hey there, I'm Ernie. For the past two decades, I've been a strong advocate for journalism in all its weird, fascinating forms. Some of my primary skills:
Design.
I am an award-winning designer who has worked at a number of daily newspapers. (Fortunately, I outlived nearly all of them.) I also have spent years building designs for all of my personal work in different settings.
Writing.
I am a celebrated writer who is skilled with niches, especially tech, history, nonprofits, and breaking news. I have written literally thousands of pieces over the years, including at least one on cheese curls.
Strategy.
I am skilled at editorial planning and content development, and have worked in a variety of CMS platforms. I have deep knowledge of newsletters, self-publishing, and social media. I know what good content looks like.
But enough about me. I ultimately want to help you figure out that nagging problem of yours. You know the one.
Perhaps it's a gap in knowledge on a very specific or techical subject. Perhaps you're hoping to launch a new vertical and you have no idea what to do next. Perhaps you need someone who understands code, who can figure out some of the inefficiencies in your approach.
I know a guy who can help with all of this stuff. Yes, based on the effort I'm putting into this page, it's me. But again, we're talking about your needs here.
Ultimately, what can we do to help you tell the best possible story you can? Yes, I said we, because this is a collaborative process. We're going to work together to tell an amazing story.
What do I know about building great content? A fair ask. But one that I've had an immense number of opportunities to solve over the years, to much success. Some of my most notable recent efforts include: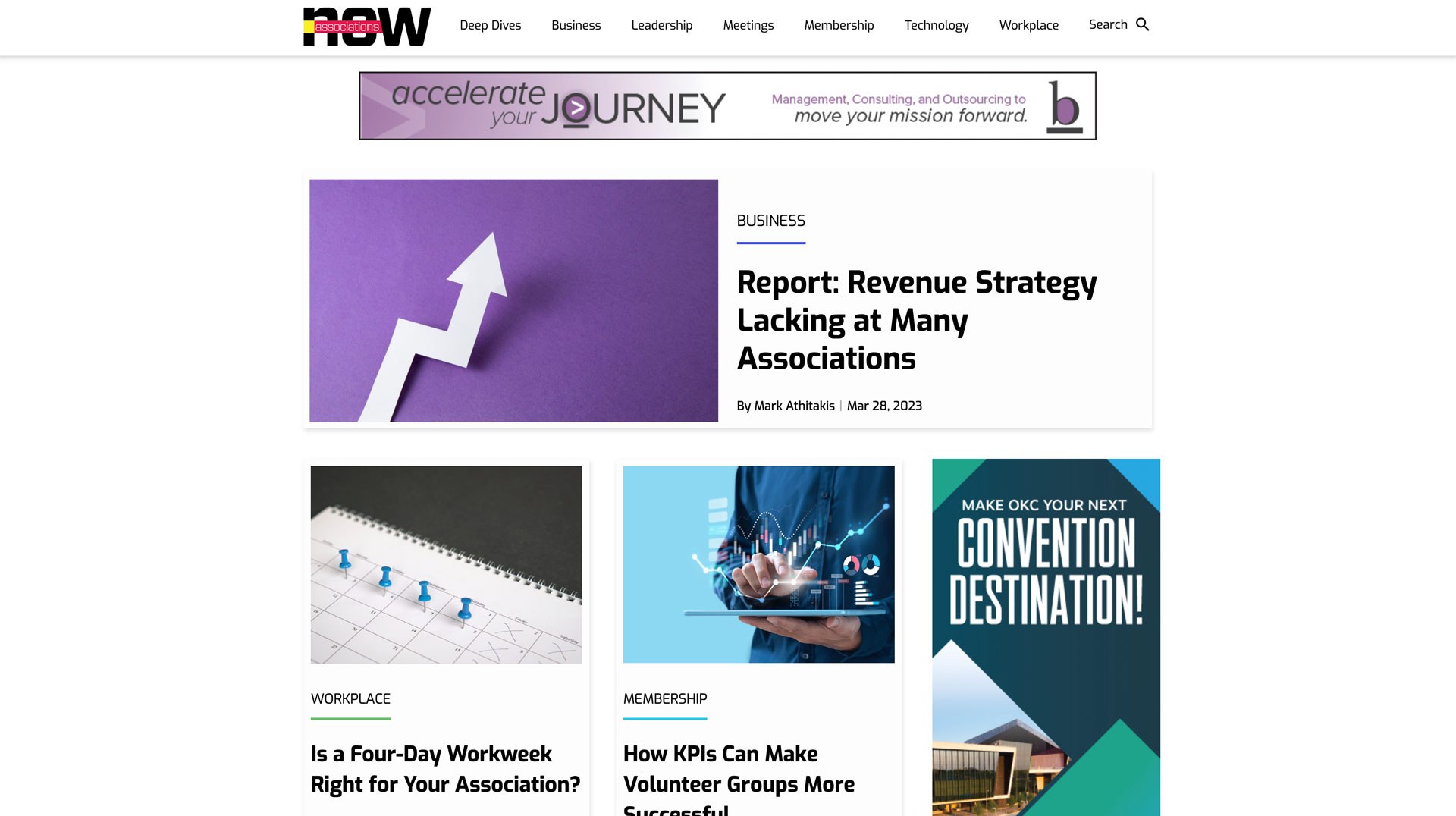 Associations Now
As a part of a decade-long relationship with ASAE: The Center for Assocaition Leadership, I helped to shape successful content strategies and develop a long-lasting, committed readership on a niche topic. I also was instrumental in helping to navigate a major redesign.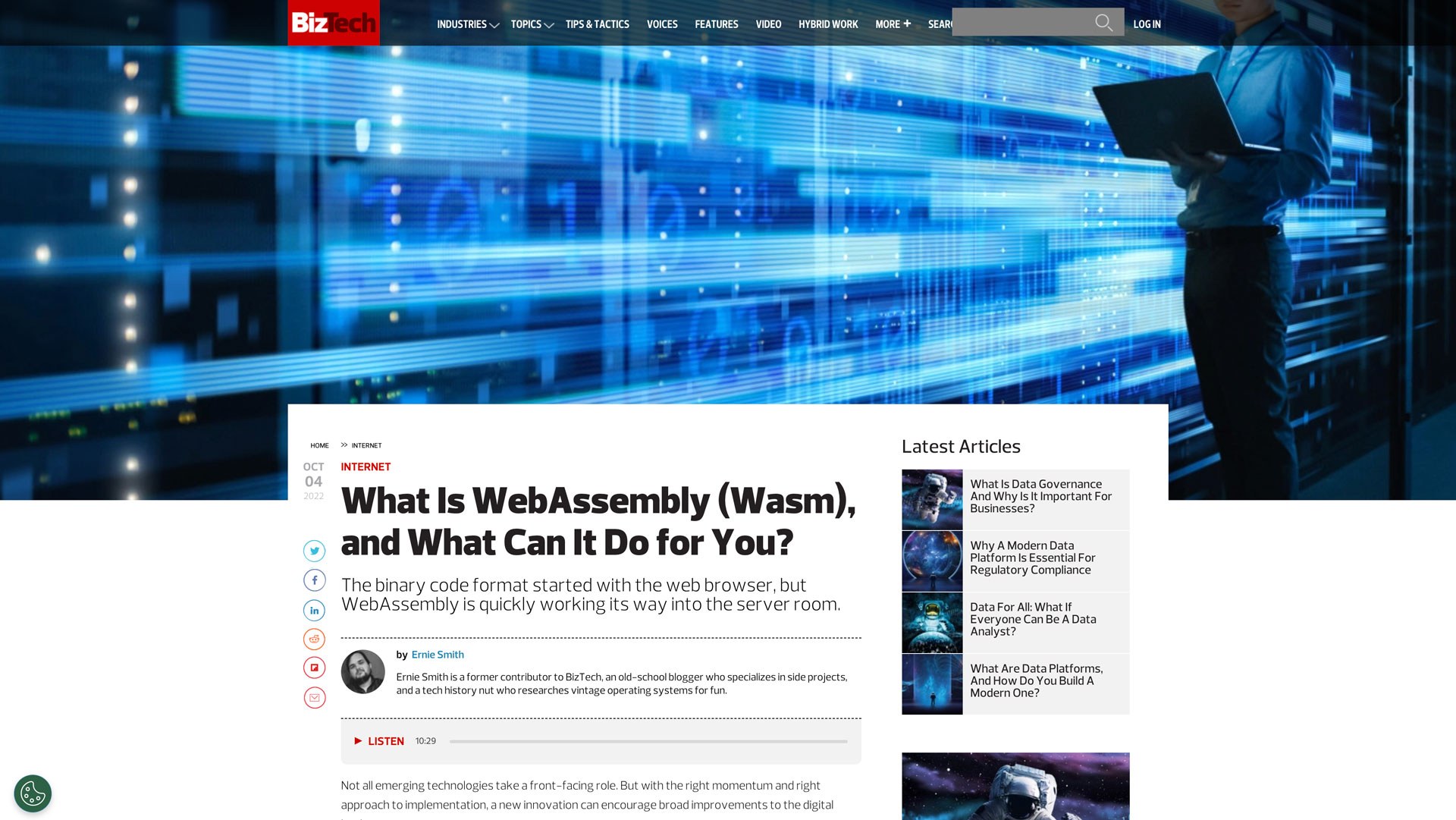 BizTech Magazine
As a highly skilled writer on technical topics, I was able to turn what might be otherwise hopelessly complex subject matter into rich, accessible stories that frequently were among the site's most popular.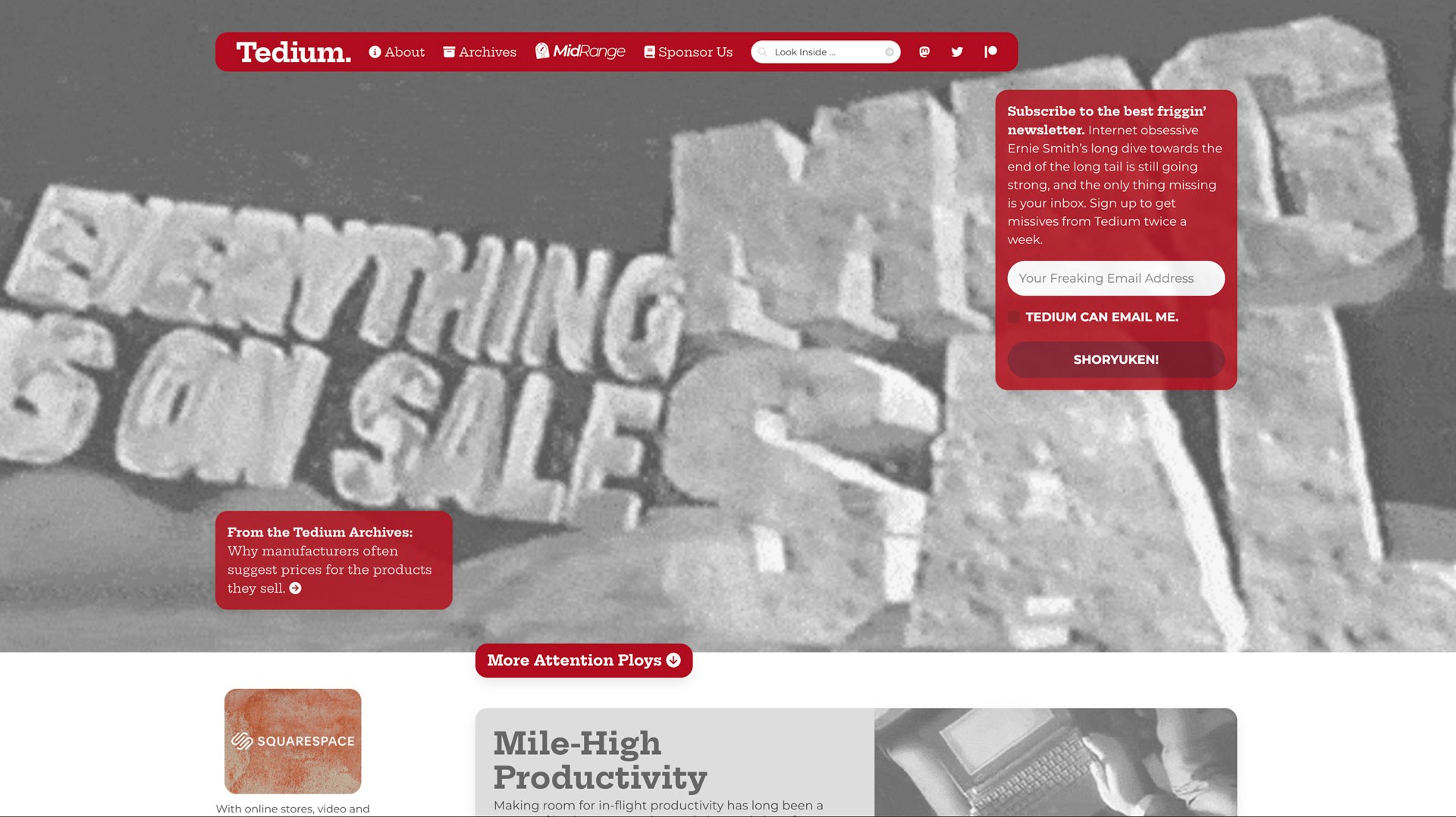 Tedium
Since 2015, I have developed a successful newsletter and content platform by breaking all the rules. Tedium was built to intentionally focus on topics that generally wouldn't stand a chance of going viral. But in many cases, they went viral anyway. The archives go back miles.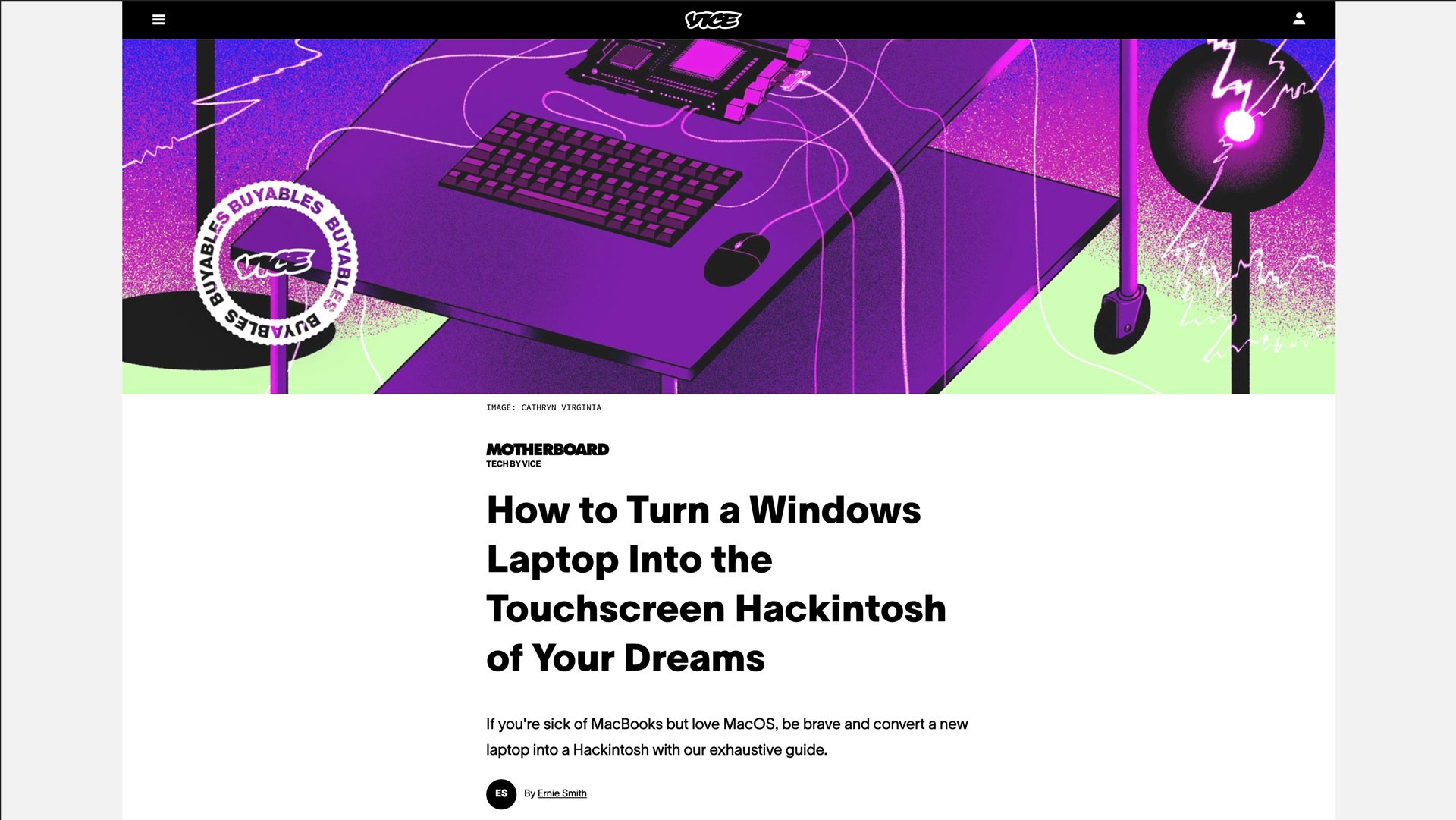 Long-Form Writing
For more than half a decade, I have worked closely with Vice's Motherboard on a variety of pieces, highlighing interesting corners of internet culture—both past and present—that only rarely see the light of day. I have contributed to numerous other outlets as well.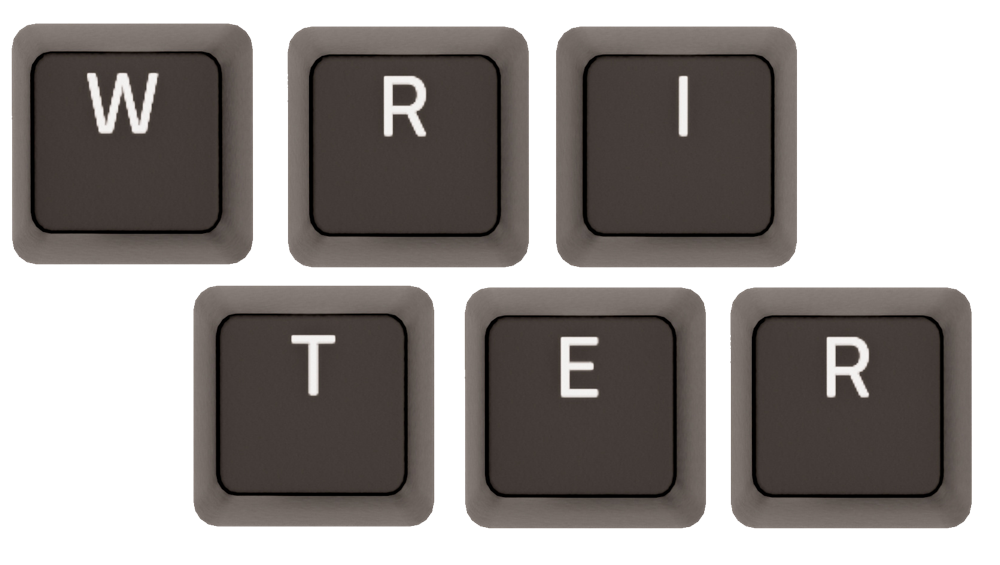 A little bit of everything. In my time as a journalist, I have written about a variety of topics—some hard news, some not-so-hard news. Here are just a few clips that I feel highlight my versatility as a writer:
And there's more where that came from.
Having written prolifically on topics as diverse as technology (consumer and enterprise), history, food, nonprofits, and politics, I can take complex subjects and make them palatable to both the masses and the niches. Want to explore some more? Reach out.

Let's dig into a fresh rabbit hole. Whether you need an adept content strategist who understands the role of design in making an impact, or someone who can simply write circles around a story, there's plenty of opportunity to make something happen. Bug me at [email protected] and find me on LinkedIn or Mastodon. Look forward to solving some problems together.